Mobil MARKETER, Spring 1960
A Magazine for Employees of New England Division



ATTRACTS LOTS OF LOANS, HIGH INTEREST RATE;
BANKING'S A CINCH FOR THIS HOBBYIST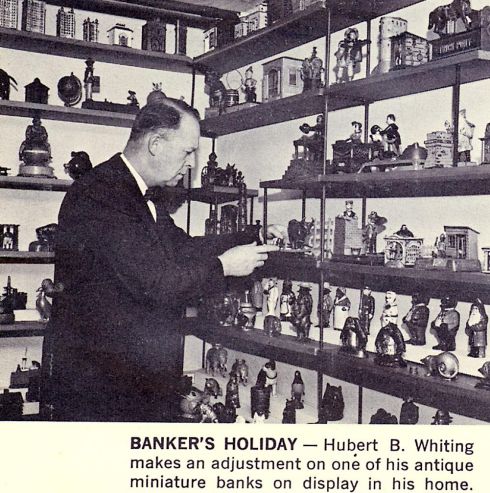 Hubert B. (Bert) Whiting has an interest in banks — hundreds of them.
But his interest isn't the financial kind. It's a hobby. The division operating manager collects miniature mechanical and still banks, and today has 350 of them on display in his home.
Bert got started as a collector about eight years ago when he began acquiring the banks during travels through New England. He visited antique dealers and corresponded with other collectors.
The miniature penny-pinchers are made of cast iron, and most of them were manufactured in New England around 1890-1900. They were originally designed to encourage thrift, and were given away as magazine premiums or sold at hardware and toy stores for 50 or 75 cents apiece. "Of course," says Bert, "they are worth many times those amounts today."
Many of the banks were designed to commemorate historical events, and some have ingenious contrivances for inserting coins. One has a hunter who fires a penny at a bear in a tree. The bear always comes back for more, but the penny stays in the tree.
Bert has displayed his collection at several antique shows, and is a charter member of the American Mechanical Bank Collectors Association.
---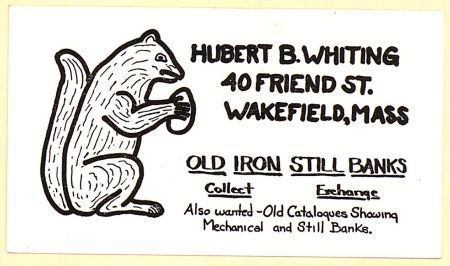 ---