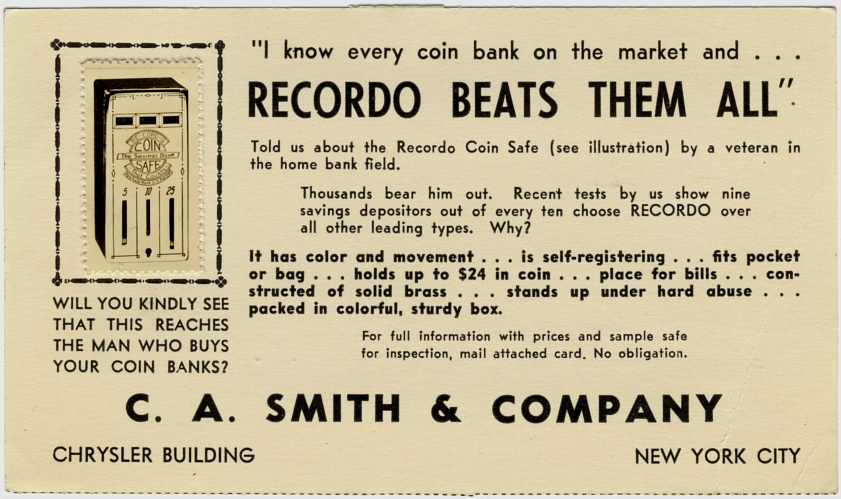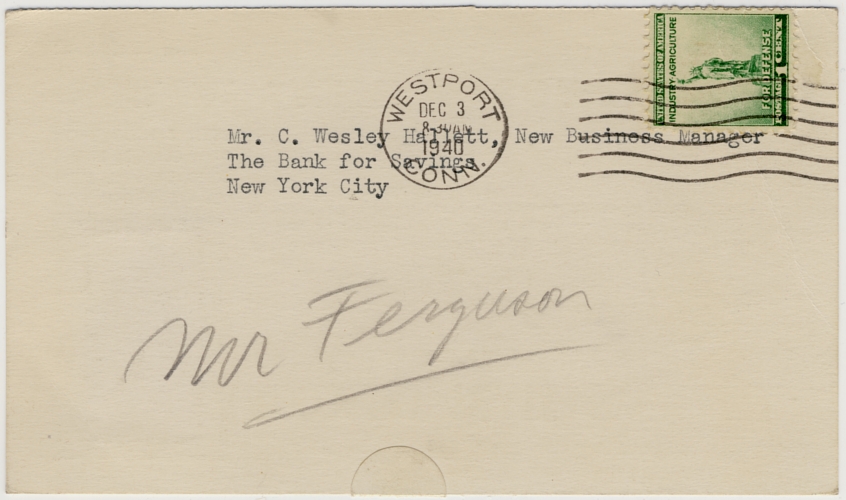 "I know every coin bank on the market and . . .
RECORDO BEATS THEM ALL"
Told us about the Recardo Coin Safe (see illustration) by a veteran
in the home bank field.





Thousands bear him out. Recent tests by us show nine


savings depositors out of every ten choose RECORDO over


all other leading types. Why?



It has color and movement . . . is self-registering . . . fits pocket
or bag . . . holds up to $24 in coin . . . place for bills . . . con-
structed of solid brass . . . stands up under hard abuse . . .
packed in colorful, sturdy box.





For full information with prices and sample safe


for inspection, mail attached card. No obligation.



C. A. SMITH & COMPANY


CHRYSLER BUILDING NEW YORK CITY

Postmarked Dec. 3, 1940 at Westport Conn.

Addressed to: Mr. C. Wesley Hallett,


New Business Manager


The Bank for Savings, New York City

Pencil note "Mr. Ferguson"